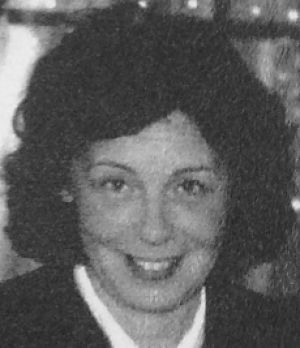 TOWN OF MIDDLETON - Jaclyn "Jaci" Maly, age 66, died at home with family on Oct. 29, 2013. She was born on Sept. 16, 1947, the daughter of Milton and Velona Lefco, in Madison. Jaci attended Wisconsin High School and graduated from Madison West High, class of '65, and the UW-Madison, class of '69.
On Aug. 1, 1970, Jaci married Robert Maly, who survives her. She is also survived by their two sons and their families, Eric (Kelly) Maly and daughters, Lizzie and Nikki, of McFarland, and Quince (Stacy) Maly and son, Jack, of Madison. Jaci is also survived by a sister, Gail (Lew) Sorenson of Dummerston, Vt.; and a very special cousin, more like a sister, Kathy Lefco (Richard Edmonds) of Evanston, Ill. Other survivors include in-laws, Jerry (Jane) Maly of Middleton, Carol (Ken) Funnemark of Cottage Grove, Ray (Evonne) Maly of Stoughton, Rita Daleo of Waunakee; and many nieces, nephews, and cousins. In addition to her parents, she was predeceased by her brother, Larry; brother-in-law, Steve Daleo; and in-laws, Herb and Eleanor Maly.
Jaci brought joy, love, and respect into everyone's life: family, friends, even strangers.... We will all miss her infectious smile and positive attitude. She promised to continue caring for us until we all meet again.
There will be a visitation at 10 a.m. on Saturday, Nov. 2, 2013, at ST. BERNARDS'S CATHOLIC CHURCH, 2015 Parmenter St., Middleton, with a short service officiated by Monsignor Douglas Dushack (a truly valued family friend) at 11 a.m.
If desired, in lieu of flowers, memorials may be made to the charity of donor's choice or to your local humane society in her honor ... she was a true lover of animals. Please share your memories of Jaci at www.CressFuneralService.com.