Looking for WHS Classmates
---
I am looking for some former classmates of mine at Wisconsin High School
in Madison WI. These people were in 7th grade during the 1959-1960 school year.
That's the class of 1965. So, they'd have to be about 59 years old now.

If you are one of these people, please contact me. I have a DVD for you!

Richard Meskill (a.k.a. Rick Meskill)
Pat Mulhall
Lucile Newbold (a.k.a. Sherry Newbold)
Patricia Schram Winn, Patricia Winn, Pat Winn

Mike Smith
Elizabeth Edwards
Tom Allen
Contact me at:
jmat TAKE-THIS-OUT at AND-REMOVE-THIS-TOO mac.com
Thanks,
Jeffrey Mattox
WHS '65

Whisky High home page

The class of 1965 as 7th graders (larger image) (630 KB)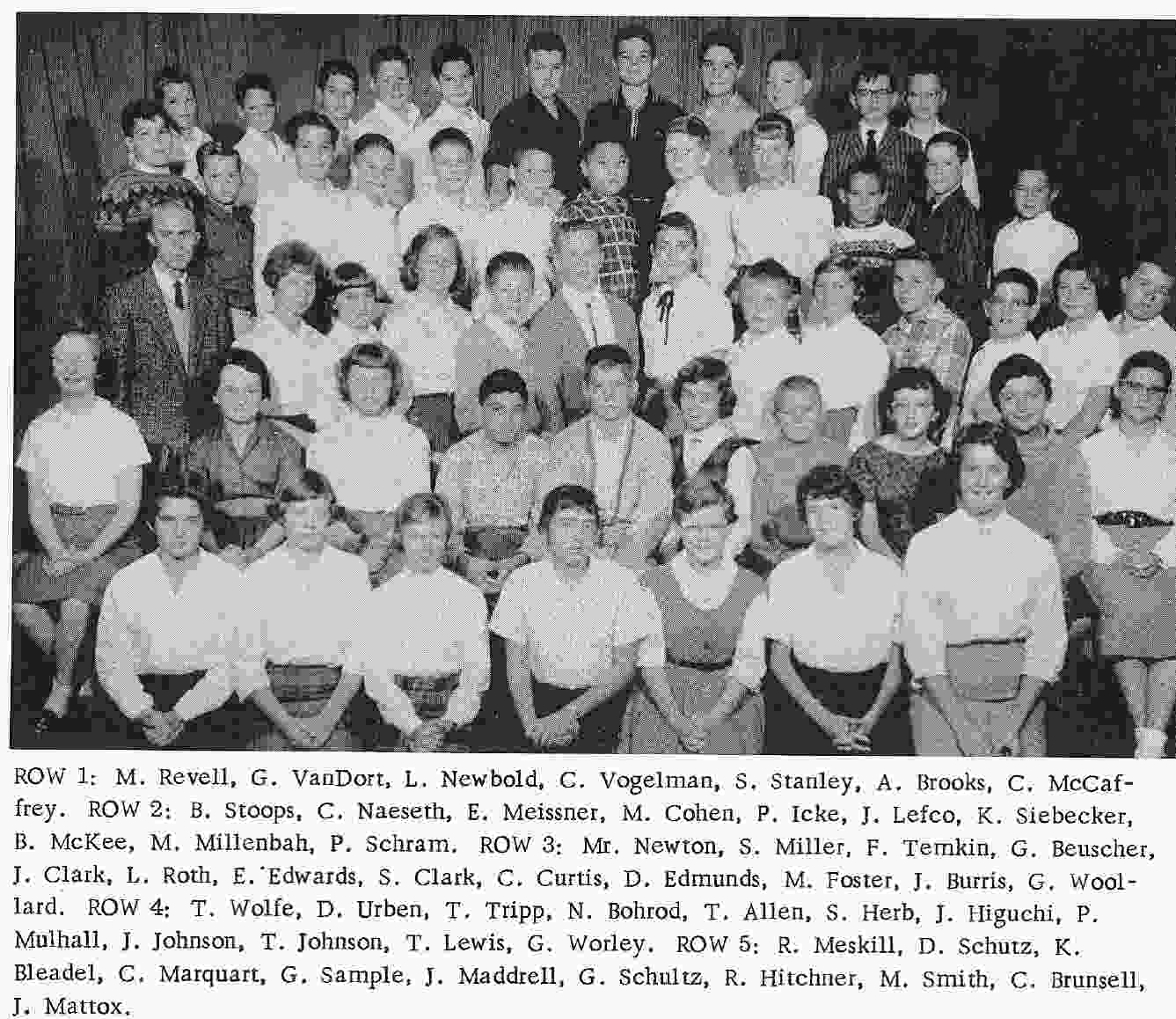 ---
Posted: Sept 20, 2004, updated Aril 27, 2007